Reviews from People Like You
Search
Categories
Locations
Try searches like "Italian Bund", "fusion", "burger maoming lu", "drinks" or "Wagas" to quickly search through our 2000+ listings.
Our search engine looks at the name, description, district and address of a place to make it easy for you to find what you are looking for.
Featured Restaurant
Fusion Food
Price More than Y400 per couple
The Bund District
Open Lunch:Mon-Fri 11:30am-2:30pm, Sat-Sun 11:30-3:00, Afternoon Tea: Sun 3:30-5:30, Dinner: 6:15pm-10:30pm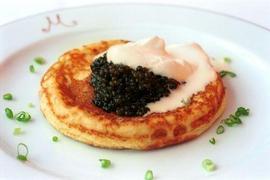 This world-renowned Bund-side restaurant should be on the "must eat" list of every Shanghai visitor. M's inspired menu offers a panoply of European, Middle Eastern and North African dishes. Whether it's the highly praised salted leg of lamb, or M's signature pavlova--you'll find a piece of heaven and unbeatable Bund views to boot.
7/F, No.5 Zhongshan Dong Yi Lu, The Bund
near Guangdong Lu, Metro Line 2 Nanjing Dong Lu Station
中山东一路外滩5号7楼
近广东路, 地铁2号线南京东路站
, over 9 years ago
"Best value brunch in the weekend. For 128 incl free flow coffee/tea and a welcome drink for 2 courses or about 150 for three. Great tarras with view on Pudong"
---