Reviews from People Like You
Search
Categories
Locations
Try searches like "Italian Bund", "fusion", "burger maoming lu", "drinks" or "Wagas" to quickly search through our 2000+ listings.
Our search engine looks at the name, description, district and address of a place to make it easy for you to find what you are looking for.
Featured Restaurant
Malaysian Food
Price Y100-Y199 per couple
Huaihai Zhong Lu District
Open 10am-10pm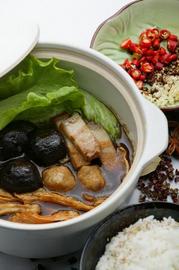 This venue blends Southeast Asian cuisine with an emphasis on Malaysian flavors. The restaurant fills up quickly during the lunch and dinner rush. Dishes are fairly authentic and service, while spotty, seems sincere. Informal dining is the rule here--we recommend it for a quick bite.
918 Central Huai Hai road -Parkson 8Floor, Huaihai Zhong Lu
near Huaihai Lu, Metro Line 1 Shan xi nan Lu Station
百盛百货8楼,淮海中路918号
近陕西路, 地铁1号线陕西南路站,2号出口
, over 7 years ago
"Being M'sian, both me and my wife like this place as we've been back now twice! Overall, Penang Laksa is 90% there and the Char Bee Hoon is quite standard, much better than other places. While food is decent, drinks and service is not great but then this is rampant in Shanghai. Some say its because tipping is not permitted however I doubt it will change even if it were permitted..."
---